Cotton flannel pajama manufacturer from China.
As a professional flannel pajama manufacturer, our factory have 15+ years pajama production experience, we provide the one-stop service for your pajama program included sketch developing, material sourcing, material finalizing, garment sampling, size chart adjustment, workmanship selection, bulk pajama production arrangements, quality assurance, production inspection, shipping schedule and all the related pajama sourcing supports for you.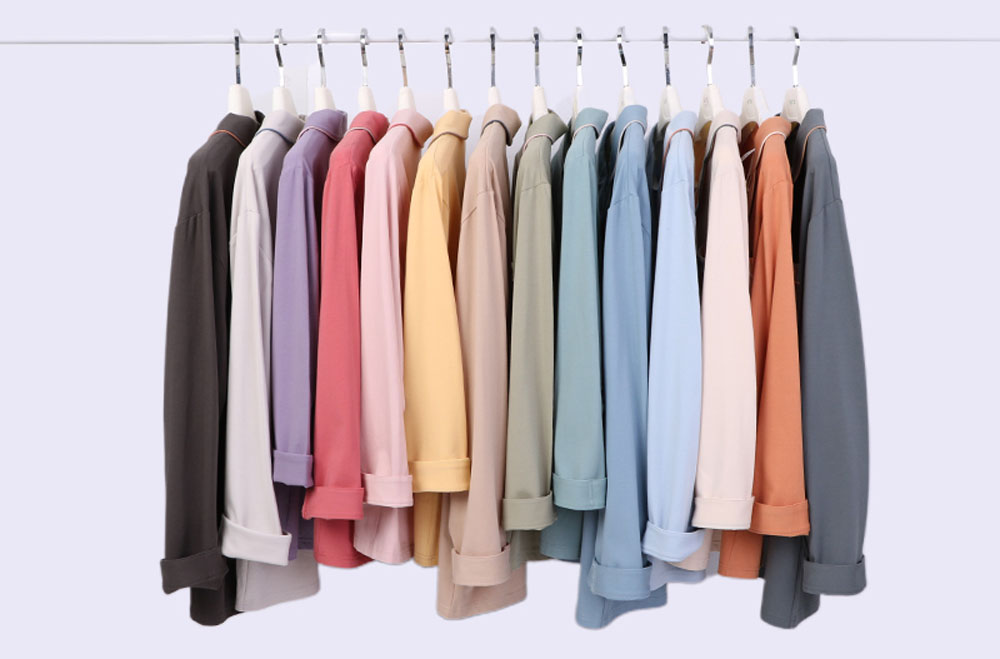 Flannel pajamas our factory produced
As the professional pajamas manufacturer our factory provides the OEM and ODM service, there are a lot of wholesale pajama vendors buying and sourcing from us. These products included the flannel pajama set, flannel pajama shorts, flannel pajama shirts, flannel pajama pants, flannel pajama long shirts, flannel pajama T-shirts etc.
We work for high quality pajama products but very competitive prices for all  customers.
Pajamas manufacturer tell you what is the difference between fleece pajamas and flannel pajamas?
Flannel pajama is made from natural cotton fiber, woven fabric construction with a thickness that gives it extra warmth. Flannel pajamas main wear in Spring, Summer, Autumn. Mainly styles are shirts, pants, shorts, skirts, nightwear, pajama set etc.
Fleece pajama is one series of chemical fiber plush fabric, knit fabric construction, main contents is polyester, nylon etc. Such as the polar fleece, coral fleece, plush flannel(knit) fleece, shu velveteen etc.  Fleece pajamas main included the robes, pants, housecoats, blankets, bathrobe etc. Fleece pajamas main wear in Winter, Autumn cold seasons. The fleece gives them a fluffy appearance. The sheets can have the soft, brushed fleecing on both sides or only on one side with flat polyester on the other.
Three flannel fabric qualities
From the color the flannel fabric can be divided into solid flannel, print flannel, yarn dyed flannel and heather flannel. You may also find the heather color flannel that's also solid color.
Solid color flannel fabric production process raw yarn – weaving – piece dyeing- finishing- setting – ready fabric.
Print color flannel fabric production process raw yarn – weaving – printing – finishing – setting – ready print flannel fabric.
Yarn dyed flannel fabric production process is raw yarn – dyeing yarn into different color – weaving – finishing – setting – ready fabric.
The important finishing for cotton flannel fabric is brushing, suede, peach to get the different hand feel of the fabric. Two sides heavy brushing can get more softer hand feel.
Flannel fabric composition
The flannel fabric contents main is cotton and CVC(cotton/poly), but also have the T/C(poly/cotton), 100% polyester, T/R(poly/rayon) etc.
Cotton flannel pajama is the classic pajama style's fabric quality.
The CVC fabric quality flannel pajamas similar fabric hand feel but price a litter cheaper than 100% cotton.
The T/C flannels is cheaper than CVC.
The T/R flannel is the softest hand feel pajamas.
What are the best flannel pajamas?
Cotton Flannel Long Sleeve Set. Amazon. GLOBAL amazon.com. $27.99. …
Fit Flannel PJ Set. Shopbob. PJ Salvage shopbop.com. $66.00. …
Flannel Nightshirt. BP. $23.40. SHOP NOW. …
Party Dots Flannel Pajama Pants. BAN.DO nordstrom.com. $50.00. …
Plus Size Printed Flannel Pj Set.

What is the softest material for pajamas?
For Summer pajamas the Supima cotton fabric, thin satin fabrics, soft jersey, rayon jersey fabric all soft fabrics. The rayon, modal are softest material.
For Winter/Autumn pajama, the micro soft polar fleece, mink fleece all the most softest materials for pajama.

Where is the pajama factory in China?
If you find the polyester pajamas, they main produced in Jiangsu and Guangdong Shantou. Shantou also professional for sleepwear.
If you find the cotton pajamas, they main produced in Shandong, Anhui and Hubei.
What different for the pajama manufacturers China, pajama manufacturers UK, pajama manufacturers USA, pajama manufacturers India?
Pajama manufacturers China
After many years of development, China have the full production chain from the yarn, fabric and garment production industry and full support related mills such as printing, embroidery, accessories etc. They all professional manufacturers can handle various styles and most new technical be used. Pajama manufacturers China produced more than half pajamas of the world market.
Pajama manufacturers UK 
 They are most old companies focus on the high-end brand pajamas, most of them produced their pajamas in China clothing factories. The pajama manufacturers UK design the pajamas, sourcing the correct clothing factory, get quotations & delivery from clothing factory in China and other countries, work with factory for the whole pajama production process. Most of pajama manufacturers UK they sell the pajamas to  the stores such as the Primark, M&S and store buyers in UK.
Pajama manufacturers USA 
They main the professional pajama vendors design and sourcing companies for the stores and brands, they produced their pajamas in China and India, and then sell these pajamas to Kohls, Jcpenny, Dillard's, Walmart, Nordstrom, Costco, Primark etc. If you are stores, clothing brands, or you are not familar with sourcing pjs from pajama manufacturers, it's better work with Pajama manufacturers USA, they professional on design and manage the pajama manufacture, quality control and shipping, there are a lot of pajama manufacturers USA with good experiences on clothing factory control.
Pajama manufacturers India
India is also a big textiles and garment export country, but pajama manufacturers Inda main produced the cotton pajamas, the woven pajamas and regular pajama manufactures, because India fabric factories is not produced all the fabrics they need, there are a lot of pajama fabrics they need import from China. It's better work with pajama manufacturers India for their strong items with big quantity order. For the special pajama styles and new technical, it better work with the pajama manufacturers China. 
Flannel fabric weaving, sample room, flannel pajama manufacturers' packing videos